The charming town at the western gate of the Danube Bend is the seat of the
archbishop, one of the oldest cities and the former capital of Hungary. In the castle of Esztergom Saint Stephen, the first Hungarian king and founder of the state, was born. We take a train ride from the pier through the city to the Basilica, the largest church in the country.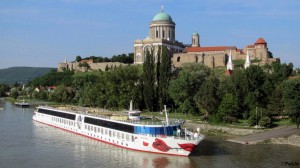 The classical construction standing on the castle hill is the dominant landmark of the city visible from afar. The porch is supported by 22 Corinthian columns, on which rises the 96 meter high central dome. Equally unique is the Bakócz chapel with its red marble wall cladding. You will visit the tomb and the valuable collections of the treasury. Duration 2 hours.
BACK
ASK FOR OFFER
nike dunk high black leather chair for sale | nike navy air vortex trainers for women 2017 High OG University Blue – Grailify